Hey guys! Happy BOXING DAY!
As you may know, Jenn's new single "LIKE I DID" is coming to major music platforms on January 8th (Spotify, iTunes, Deezer, Google Play, and more)! The Daily Telescope has written a wonderful article about Jenn and her new single. Check it out here: http://dailytelescope.com/pr/pop-artist-jenn-connor-releases-new-single-like-i-did-on-january-8th/37154
OR, read it below:
THE DAILY TELESCOPE – http://dailytelescope.com/pr/pop-artist-jenn-connor-releases-new-single-like-i-did-on-january-8th/37154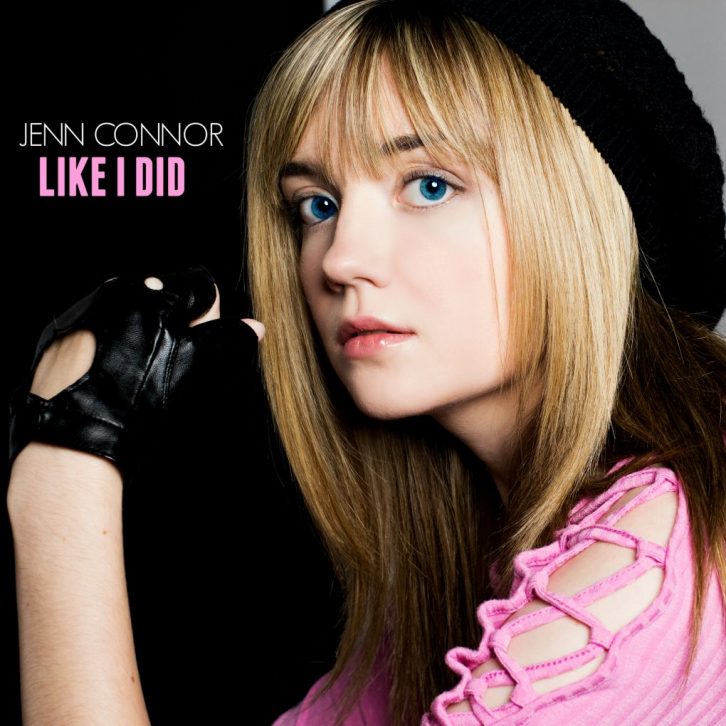 LOS ANGELES, CA, December 26, 2017 — Toronto based pop artist Jenn Connor has made a career tapping into her emotions and turning them into sonic gold. With her latest single "Like I Did" Jenn explores the ups and downs of moving on from heartbreak, even if your partner doesn't want to let go.
"Like I Did" celebrates the feeling of freedom after battling through a difficult relationship, and how to move on from the ex that doesn't want to let go. Jenn's powerful lyrics are brought to life by her emotional performance and accentuated with a catchy, uptempo danceable beat that pulsates with strength and builds a powerful, decisive chorus.
"Like I Did" was produced by multi-platinum, award-winning producer, Rob Wells and recorded in Toronto. Jenn and Shobha co-wrote the song. On January 8th, 2018 "Like I Did" will be available on iTunes, Spotify, Pandora, and all major music platforms.
Jenn started her career by posting her original songs online, which caught the attention of producer Tomas Costanza (2 Chainz, Boys Like Girls). Says Tomas of his time working with Jenn, "Jenn is a breath of fresh air in a business filled with musical sludge. She doesn't carry any of the baggage of many of today's young singers and is truly about the music first. Working with her is an absolute pleasure. She doesn't worry about creating a product, she only concerns herself with making music she loves." The praise doesn't stop there, Clifton Murray of The Tenors says about Jenn, "A great look and fresh new sound, the whole package!"
Jenn is set to release an EP in 2018, she's looking forward to announcing the release date. Until then, Jenn continues to write and record new music.
About Jenn Connor
Jenn Connor is a pop artist from Toronto, Canada. Her journey started in the small town of Caledonia, just outside of Toronto. It was there that Jenn began posting her original songs online. Bursting with innovation, catchy lyrics, and danceable beats, her work soon caught the attention of LA-based producer Tomas Costanza (Secondhand Serenade, Boys Like Girls, 2 Chainz). Jenn collaborated with Tomas on more songs, including Jenn's Reverb Nation Top 40 hit "Girlfriend", which she co-wrote with fellow artist Ashley Levy. Currently, Jenn is releasing her single "Like I Did" from her upcoming EP on January 8th. Follow Jenn on Facebook, Instagram and Twitter (@jennconnormusic) for updates on release dates.
Official Website: www.jennconnormusic.com